Pair with Your Favorite Wine
Our experienced chef crafts each and every pizza with care. From the fresh stretch of dough, to the final layer of cheese and toppings. Enjoy pizza made from imported flour & high-quality ingredients.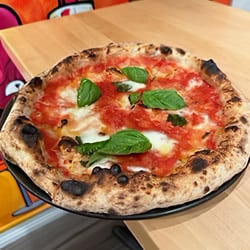 MARGHERITA
Pomodoro, Fresh Mozzarella, Basil. $17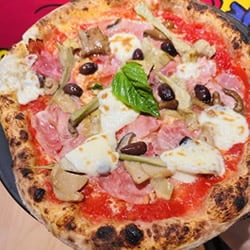 CAPRICCIOSA
Tomato, mozzarella, olives, ham, mushrooms, and artichoke hearts. $18.50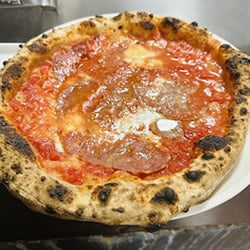 CALABRIA
Pomodoro, Fresh Mozzarella, and Spicy Soppressata Salami. $18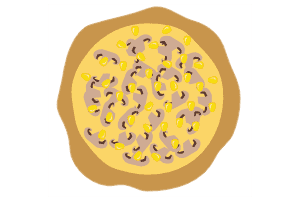 NAPOLETANA
Pomodoro, Mozzarella, Anchovies, Olives, Oregano. $16.50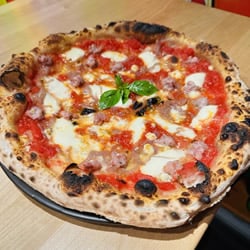 SALSICCIA
Pomodoro, Mozzarella, Sausage, Stewed Onions, Gorgonzola. $18.50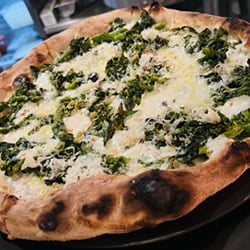 BIGOLICH
Mozzarella, Provolone, Broccoli Rabbia. $17.50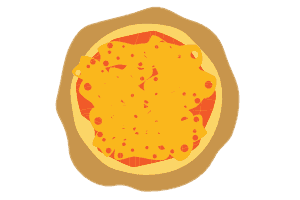 PLAIN FOCACCIA
Sea Salt, Rosemary, Olive Oil. $8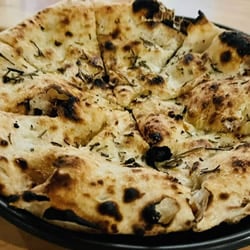 FOCACCIA OF THE DAY
Market Price
Enjoy our celebrated selection of meticulously procured red and white wines from Italy, France & the USA.
The perfect hot or cold dish pairing to compliment our selection of Red & White Wines.