Malmosto Wineshop and Kitchen
Malmosto Wineshop and Kitchen combines the best of the old world with the best of the new world. Proprietors Chef Andrea Bozzolo (originally from Pallanza in Piedmont, Italy) and Restaurateur Rossella Savinelli (from Caserta, Italy) have gathered an impressive selection of carefully curated, high-quality wines from renowned regions and wineries. The diverse range of varietals on offer, including bold reds, crisp whites, and sparkling wines, are expertly paired with a delectable array of artisanal cheeses.
The ambiance is cozy with knowledgeable staff on hand to guide customers in their selections and offer pairing suggestions. The goal was to create a small oasis for wine, pizza and small plate enthusiasts in the Sarasota area.
The menu features a curated selection of full-bodied reds and crisp whites, expertly paired with an array of artisanal cheeses, showcasing a range of textures and flavors. The menu also includes a variety of wood-fired pizzas, made with fresh and high-quality ingredients, and a range of small hot and cold plates that showcase seasonality and creativity. All dishes are prepared with care and attention to detail, ensuring a memorable culinary experience for our guests.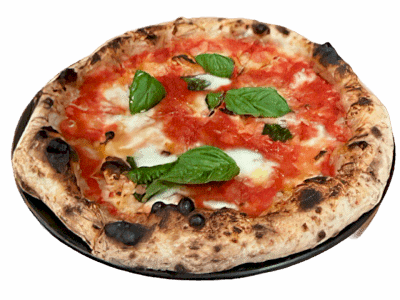 Pomodoro, Fresh Mozzarella Basil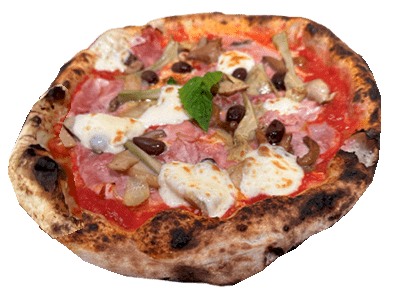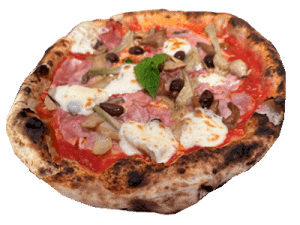 Pomodoro, Mozzarella, Ham, Artichokes, Mushrooms, Olives